A flexible option to build future income for you or a loved one
How it works
You make a gift of cash or securities to Berkeley.
The annuity contract provides that we will pay to you — or to one or two individuals you name — fixed annuity payments for life, beginning on a specified date in the future.
When the contract ends, Berkeley will use the remainder of the annuity to support the programs you designate.
- Each income beneficiary needs to be at least 65 years old when the annuity is created, with payments starting no earlier than age 70.

How you benefit
Receive an income tax charitable deduction at the time of the gift and receive secure lifetime payments backed by a reserve and the general assets of Berkeley.
Because payments are deferred until a future date, the annuity rate is higher than it would be with an immediate payment annuity and the income tax charitable deduction is larger.
The future start date for payments can be designed to coincide with important life events, e.g., your retirement or a grandchild's college years.
Receive a capital gains tax benefit for gifts of appreciated assets such as stocks/bonds held more than one year.

The Secure Act 2.0 effective January 1, 2023 prohibits the one-time IRA qualified charitable distribution (QCD) for deferred payment or flexible payment charitable gift annuities.
"I had no idea until senior year I had to actually put a needle in someone's arm, I passed out."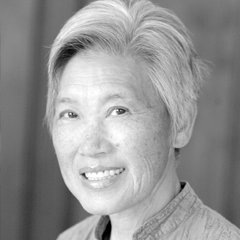 Joan Lam
Lam got something else from Cal — an opportunity to explore her love of music. But she got over the above-mentioned hurdle, completed her B.S. at UC Berkeley's School of Public Health, and went on to a successful career in clinical laboratory science. "I was walking by Hertz Hall," she remembers, "and I heard this heavenly sound! It was the University Chorus singing Brahms' Requiem." She credits joining the chorus with changing her life — it led to a …
Read more